About us

With years of experience


N K Networks

can help you

NK Networks has been established for a decade and has always prided itself in its reliable, honest and trustworthy relationship with all it's clients.

We offer a personal service to all, with every aspect tailored to your needs. No two users or businesses are ever the same and we adapt to those needs as necessary.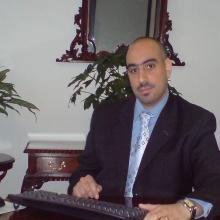 Nicholas Krase
Founder and Director
With over 10 years experience in all aspects of computer services from one-off computer fixes to full scale networking and IT support.
Information
We have a satisfied customer base that are situated in and around London. Our main client is K J Pittalis and Co Chartered Accountants for whom we have been providing full support for the last 9 years and continue to do so.

N K Networks also provide support for Solicitors, Hoteliers, and Restaurateurs. This clearly displays a diverse range of clients and this is why we feel there is no type of business we couldn't handle.